Morning! Apparently I needed a lot of sleep last night because I slept until almost 8 this morning. I didn't get too much sleep this weekend, so it's probably why I slept so late. I have a new rule for myself that I'm allowed to sleep as much as I want until baby comes…because we all know what happens after baby. I also shower for as long as I want. And I don't feel bad…at all.
This weekend we had a wedding in Newport on Friday night. It was absolutely gorgeous and I'm so happy for my friends Nat and Tim. Congrats to them! I'll share some pictures at the end of my post!
Sunday when I woke up (and remembered that Danny ate ALL my eggs the night before) I decided to make some muffins. I can't decide if I'm nesting or if I'm just hungry, but I also made chicken salad and turkey veggie chili. (My biggest problem with freezing food is that I think it will all be eaten by the time baby comes….?)
Anyway, the muffins I made turned out awesome and I was glad to have a muffin that wasn't fillled with chocolate for a change. Now I need to make about 3 dozen of these so they actually last for post baby.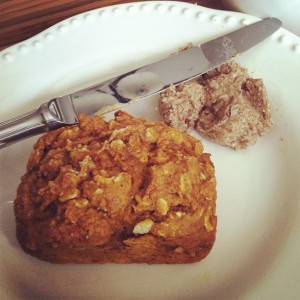 Pumpkin Spice Walnut Muffins

Ingredients (makes 12-15 muffins)
2 cups spelt flour (you can use whole wheat too)
1 cup oats
1/2 cup sugar (I use turbinado)
1/4 cup agave nectar (or 3/4 cup sugar)
2 cups canned pumpkin
2 flax eggs (or 2 eggs)
1 1/4 cup almond milk (I used unsweetened vanilla, but use any milk you prefer)
2 heaping tsp pumpkin spice (I used TJ's version)
1/2 tsp salt
1/2 cup chopped raw walnuts
1 tsp baking powder
1 tsp baking soda
Preheat oven to 350 degrees. Combine flour, sugar, oats, cinnamon, salt and mix well. Then add in wet ingredients, agave nectar, pumpkin, almond milk and mix again to combine. Next add flax eggs and baking powder & baking soda. Lastly, add in walnuts and mix. Scoop into a pre-sprayed muffin pan or muffin top pan. Bake for 22-25 minutes. Remove from pan to let cool and ENJOY. 
What are your favorite meals to freeze? I'm looking for suggestions of things to make. So far I'm thinking soup and chili…but I got good advice from Michelle on not making them bean heavy.
Here are some pics from Nat & Tim's wedding:
(*Note: My dress from from ASOS maternity.)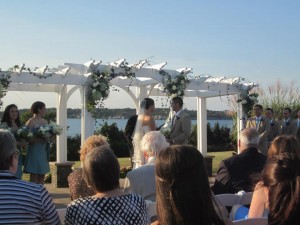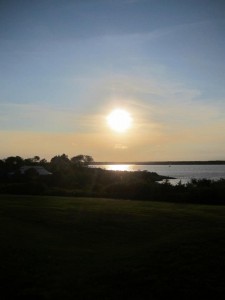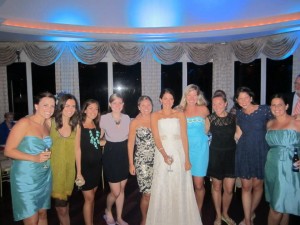 Time to get workin' and eventually head out for a run/walk! Enjoy your Monday!