Morning!
How was all of your weekends? We had SUCH a nice weekend over here. It was very refreshing to not go anywhere. We even got some organizing done around the house.
I have Easter on Sunday. I feel like it's just easier for us to have the holiday, rather than lugging so much stuff for Olivia. It's nice to just have our things and be able to have all her toys/highchair/boppy/bouncer for her.
At the last second my sister and I decided to dye eggs. She really did it all, while I was running around getting things ready for the day. They came out cute and then I put them in a tiny metal basket we had from my baby shower.
I also made paper bunny napkins that I saw on the TODAY show. I wasn't going to do it at first, but then my sister & Danny convinced me. After I saw how easy it was I decided to try. My sister helped with these.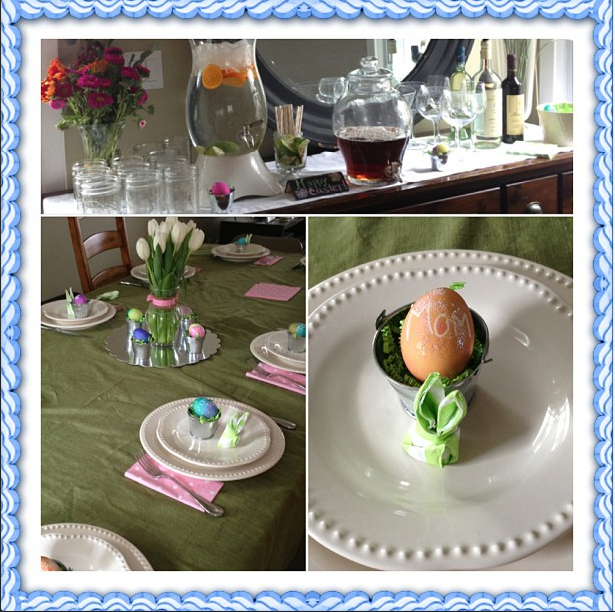 Food:
My Uncle Tom made the appetizers & dessert and my mom made the sauce, so I only had to worry about the main course. (My mom made raviolis here.)
For Appetizers we had: spinach dip, bruschetta, cheeses & cured meats and I made this whipped feta toast. 
First Course: Raviolis (from Italian market) & meatballs.
Second Course: Warm Chickpea Salad, Greens Salad (mixed greens, candied walnuts, cherry tomatoes, cucumber, red pepper), Roasted sweet & red potatoes, sesame string beans*, roast chicken & pork loin. (And chicken parm for my cousin who doesn't eat from a whole chicken or pork.)
*I used that recipe and just only used string beans. 
Sounds like a lot of food, and it was, but I didn't make too much of any one thing so there wasn't an insane amount of leftovers.
Dessert: Chocolate covered strawberries, chocolate covered bananas, chocolate cream pie, Italian pastries, grain pie, carrot cake.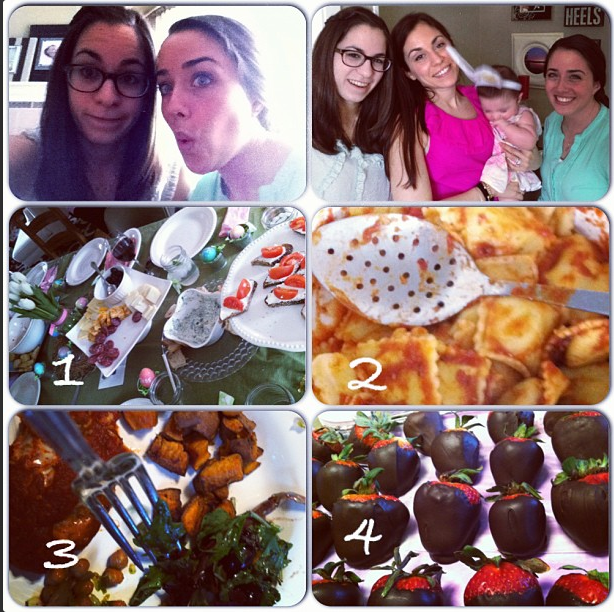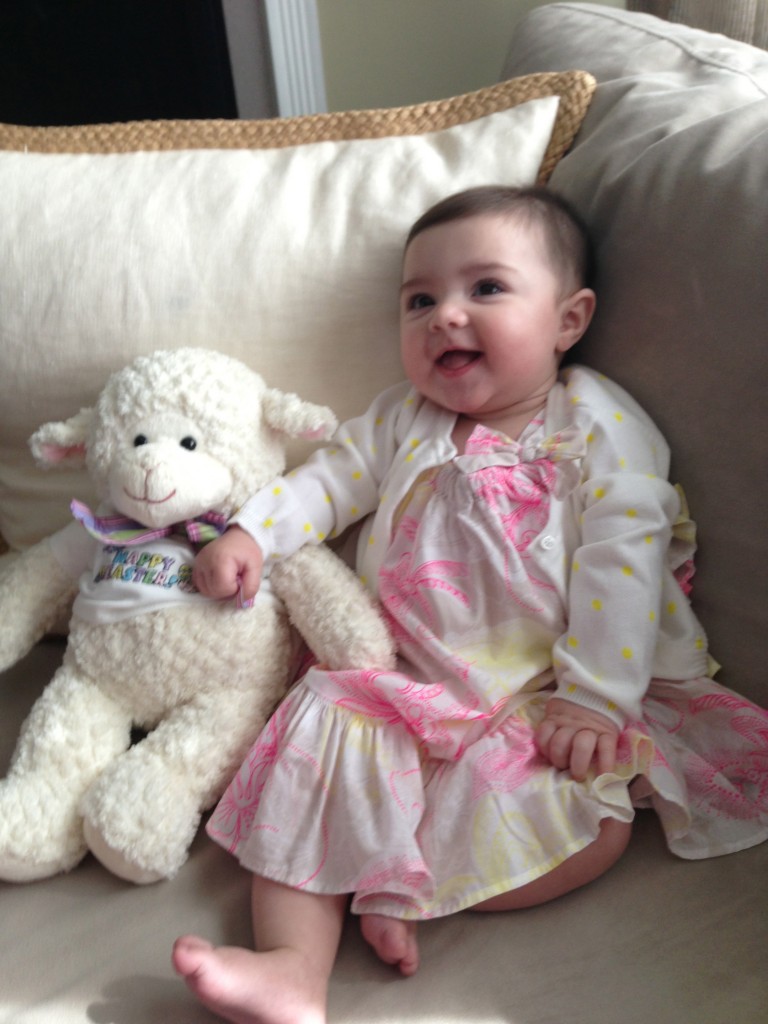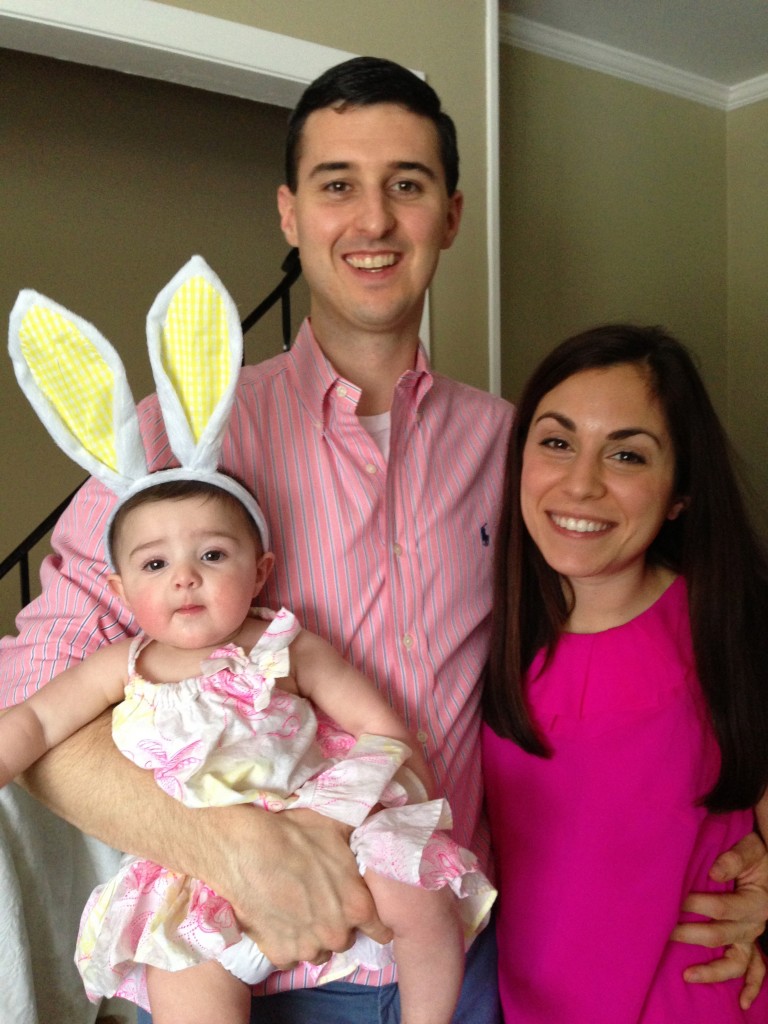 On another note: 
Best Body Bootcamp started Monday. I am so glad to be back in the swing of things. I'm 3 workouts in and feeling good! I'll do an update. You can still sign up if you want to until the end of this week, April 7th. I did take "before" pictures this time. I may share them, I may not. Depends on how I'm feeling.

Hope you all had a great holiday weekend.