So we've officially entered sleep training territory. You KNOW I've tried every no cry sleep solution there was. I don't think anyone WANTS to go here, but it was our last resort. Sleep has gotten progressively worse. When Olivia was smaller she would not sleep in our bed. In the past couple of weeks she's spent probably 7-8 nights with us. We are NOT a co-sharing house. I just don't sleep well in a queen size bed with her next to me.
Before we had her I knew that it most likely would come to this. I was okay with this. Then when I had her I could never imagine doing it..but I knew I probably would. I thought we would start on a Friday but after Tuesday night Danny and I both had had it. So we fully committed and started last night. It went just fine. I will do a complete post on our experience in a week or two, because after one night I can't say much.
Oh, in other news I completely missed our pediatrician appointment on Monday. I thought it was Tuesday. Best part? We don't even have a house phone plugged it, so they were calling me and I had no clue. I rescheduled for today, so it's not a huge deal but I was upset I had my head up my butt.
Workout: I've been plugging away working hard at Best Body Bootcamp. We're now almost to phase 3. How does time fly?? I am so obsessed with this program that I actually look forward to the strength days more than the running days!  Tina apparently has big things planned for the summer session, so you can bet I'll be joining that! If you would like a taste of Tina, check out her upper body blast!
Food: I need food inspiration so badly. I've basically only had time to read mom blogs, (or healthy living blogs who write about being a mom?) so I have made zero new recipes lately. I did make a delicious Greek quinoa salad yesterday, so I'll share that soon! If you have any great recipes you've posted lately please share!
Life: I'm going to visit the lovely Erica today at her trunk show!
I'm looking for someone to work the Islip farmers market for Blissful Eats over the summer. It's a paying job, so if you know anyone who is a local reader please let me know!
And how about a cute baby pic?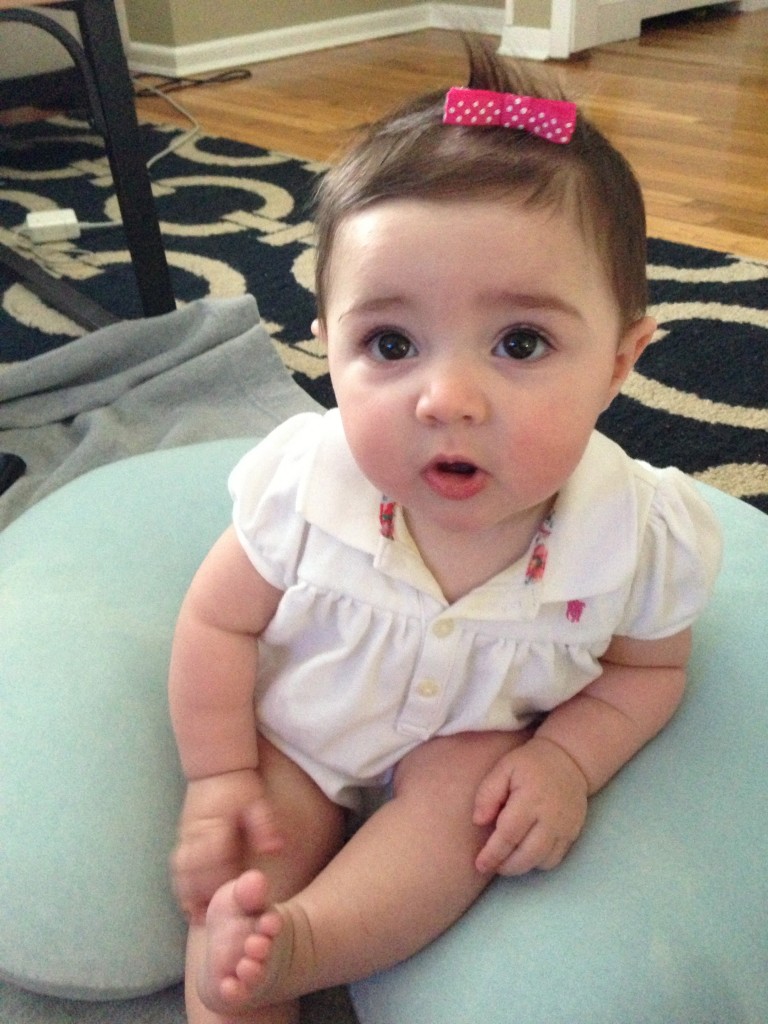 Have a great day!