Happy Friday!
Today I have a special post for you. I am so happy to have friends that I have made through blogging. Some of which had babies around the same time I had Olivia, so we were pregnant for a good chunk of time together. I think there's a special bond when you share pregnancies with someone. Maybe because you're both cranky and uncomfortable? Either way, that's when I really "met" Sarah. I haven't met Sarah in person (YET!) but I do feel like I know her. When she reached out to me to post about this cause she's running for, I couldn't wait to help!
Her son, Jack, was born with a nevus congenital mole and has had to undergo 2 surgeries and endure a lot in his short life. He just had his second and final surgery Wednesday. Read more about what Jack and Sarah's family has been going through.  I can't even imagine how hard emotionally it's been for them. It's a lot for a baby to handle, but luckily babies/kids are resilient and Jack is a very happy, smiley guy!
With all they've gone through, Sarah wants to do something to help other families in a position similar or same to theirs.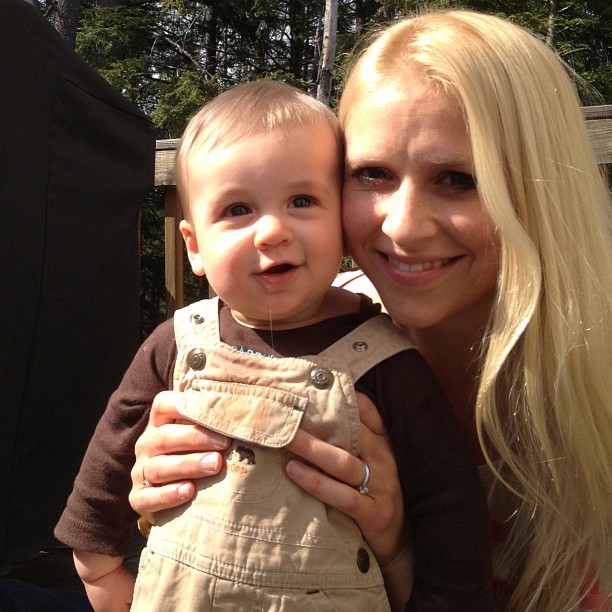 I'll let Sarah explain:
"Today, I am announcing my plan to run the CHaD (Children's Hospital at Dartmouth) Half-Marathon on October 20th. Ever since we started receiving care at CHaD I knew I wanted to run this race. I knew I wanted to raise as much money as possible so that other families, just like ours, can continue to benefit from the excellent care and family support services that the hospital provides. The race raises funds for several aspects of family support provided by the hospital. Some of which we have benefited directly from, like Molly's Place which is a playroom/living room area that provided a place for our family to wait for appointments: Sophia played, I could nurse Jack peacefully. The funds raised do much more too to help families and children who are patients of the hospital. 
I have two goals for this race: to raise $5000 and to place in the top in the top five women. Which means running a time of 1:35 or less. I get butterflies in my stomach when I think of channelling all the emotions I've felt through our experience with Jack's surgery towards running hard and helping other families."
I know Sarah can reach both her goals! I'm so proud of her for wanting to help other families. If you can, go check out her post. Maybe you can donate or maybe you can cheer her on. I'm sure she would really appreciate either one, or both!
I'll be virtually cheering her on in the meantime!
Have a great weekend and enjoy your mother's/kids (if you are  mother)!