Hi! How is your week going? We've been staying busy here and having a great week. Lots is going on here, all good things. My sister has this week off so we've had an abundance of auntie time.
Liv walks around allllllll day saying "tee tee". It's really no different than any other day except my sister is around this week. Liv loves her so much, it's the best thing to watch and see.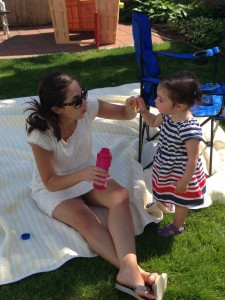 We had such a nice weekend over here, that was now a couple of days ago. We stayed put which was nice because of traffic, but made it down to the beach and boardwalk twice. I'm only 20 minutes away, so I try to take advantage as much as possible.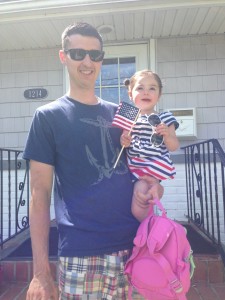 Some recipes I made over the past week:
We've been firing up the grill a couple times a week. It's just so easy and the clean up is so quick.
Favorite marinade/dressing lately is: olive oil, braggs apple cider vinegar and Dijon mustard. I usually do 2:1 olive oil to vinegar and a good spoonful of Dijon. Usually about one tablespoon.
For vegetables on the grill I typically do balsamic instead of apple cider vinegar.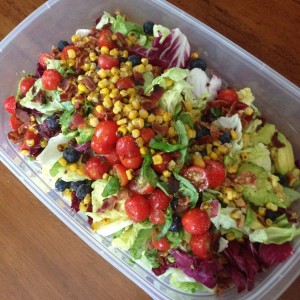 I made Jessica's summer salad. I added 1/4 cup chopping candied walnuts and left out the chicken & feta. This was delicious and I'll definitely be making it over and over again.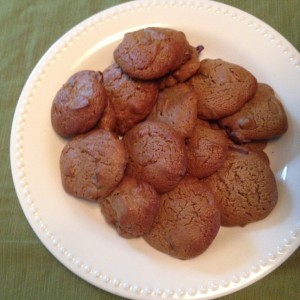 Sunbutter chocolate chip cookies for a coffee date with my cousins.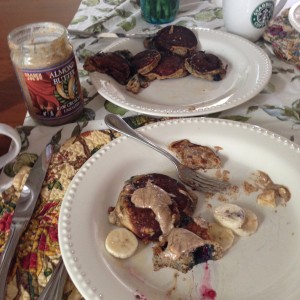 Coconut flour blueberry pancakes. I added 1/4 cup ground flax. These were AMAZING. Best coconut flour pancakes I've had yet.
Coconut butter/peanut butter/chocolate cups: 1/2 cup coconut butter, melted with 1-2 tsps honey mixed in, 1/2 cup melted chips (I used enjoy life) and peanut butter. In silicone cups spoon in 1-2 tsp chocolate, then some pb and top with the coconut butter. Freeze for about 20 minutes. The coconut butter tastes like white chocolate. They're so good!
Things I plan on making:
Cookie Dough Snack bites from Primally Inspired. Love finding new blogs & recipes!
Whoa Ice cream sandwiches from Clean Eating with a Dirty Mind
Chicken fingers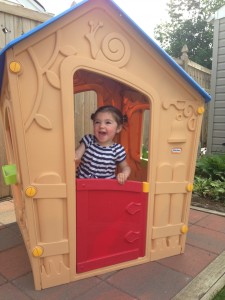 Hope you all have a happy Thursday! Almost to the weekend!