Morning!
Guess what I got yesterday?!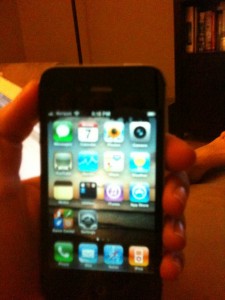 Yep! It's true..I'm in the 21st century. I've had it for all of a couple of hours and I'm totally in LOVE. I LOVE the features of the iphone and the fact I don't have an hour glass pop up every 30 seconds.
On to exercise!
I haven't run outside in a long time….as in since November I think. I'm too nervous to hit the pavement with the cold, ice and my ankle. So it's been the dreadmill for me, which I actually don't dread. I'm still doing a walking/running thing, which has to change soon, for my spring races. But for now it's working. I put on Ellen or Oprah and just go with it.
So what do I do on the treadmill for an hour? Well, I thought I'd share that with you! This is just based on what I've been doing. It ends up being a little over 4.5 miles. I think it's a good mix of walking and running.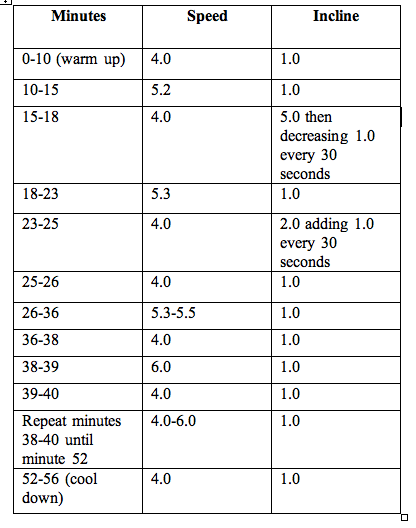 I also downloaded some new music.

Is it weird I like the non-explicit version of the Cee Lo Green song?
Questions:
What is your favorite thing to do on the treadmill if you run/walk on it?
Any new music recommendations?
What are your favorite apps if you are an iphone user?
Do any of you use StumbleUpon? I just joined (NicoleCulver1). Please feel free to stumble some of my posts! I'd greatly appreciate it!!
Have a fantastic day!